I'd heard about it and never watched it and I just did! I just saw her Green Porno things on the Sundance Channel website. I've watched season 1 so far and it's one of the most wonderful things in the whole wide world!
Things One Can Learn from Isabella:
1) Just because your mother won three oscars doesn't mean you can't one day frolic on television in oversized animal costumes while educating the world and simulating animal and bug sex.
WAIT - HOLD THE PRESSES - NEWSFLASH -
Isabella Rossellini has a twin?? That's just crazy.
I'm glad I don't have a twin. But if I did have a twin I think we'd have to dress alike or at least similarly. In matching outfits such as these
while skating like that. We'd be expensive twins, since we'd be figure skaters. We'd have expensive tastes. Or at least we'd learn to move in synchronization at all times. At the very least! Like this

Or at least, at the very very least, we would wear the same outfits in different colors. Like almost exactly the same dress. Like this
or dress exactly exactly the same

My twin and I would gain tons of weight, but not in our legs - from all the figure skating. I'd always be the one on the left. We'd have names that should be pet names - like Hobo and Bean! I'd be Bean! If I were a puppy, I'd be this one
Maybe. What was I talking about? Oh, right. This woman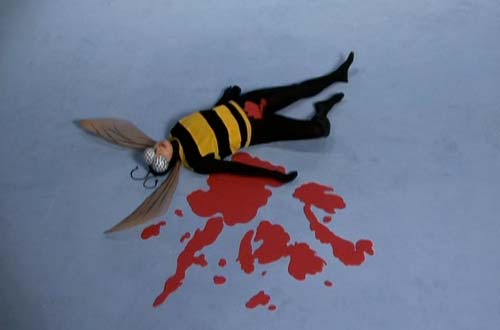 When I grow up, I wanna be. Just like her. BEE JUST LIKE HER.

BEE.