Since talkin' 'bout Prometheus is talkin' 'bout a movie I want to see, I thought I'd tell y'all another movie I'm wantin' to see is Snow White and The Huntsman.
This is partially on account of there being mostly dump movies out right now but I love going to the movies so I kind of have to - and partially on account of I love Charlize. Probably I want to see this mainly because of Charlize. And Charlize as an evil queen might be the best thing ever.
If she can look amazing and evil in a big bowl of yogurt, I can only imagine her in motion. In a big bowl of yogurt. I think she'll probably be the evilest queen who ever was. In a movie with evil queen type ladies. In a big bowl of yogurt.
From what I gather, the movie's about a girl who likes to nap and occasionally run around in the woods. There's also a guy who likes to walk around and find monsters to axe. There's this mean queen who likes to suck the life out of people by making an ugly face and then take a refreshing dip in a yogurt bowl. There're also some horses and apparently soldiers are made of glass. Or black shiny rocks. Or birds. Whatevs.
And all Kristen Stewart looks like she's doing is falling out of a toilet sewer hole while trying to pull off that whole pants-under-skirt look.
Which, let's face it, never worked on anyone. But I'm sure Kristen's doing the best she can.
Charlize can really do it all. She goes from an MRF in one show.
To a monster in another.
To being blonde and curly-haired to dark brown and straight-haired and having a mental breakdown all in one movie.
Now that's talent. She's the kind of lady I wanna be: someone who can pull of long curly light colored hair and short straight dark colored hair all in an hour and a half. Not many people can pull off such dramatic makeovers.
Charlize is going to make an incredible evil queen. Other evil queen type ladies I admire include Michelle Pfeiffer in Stardust
Susan Sarandon in Enchanted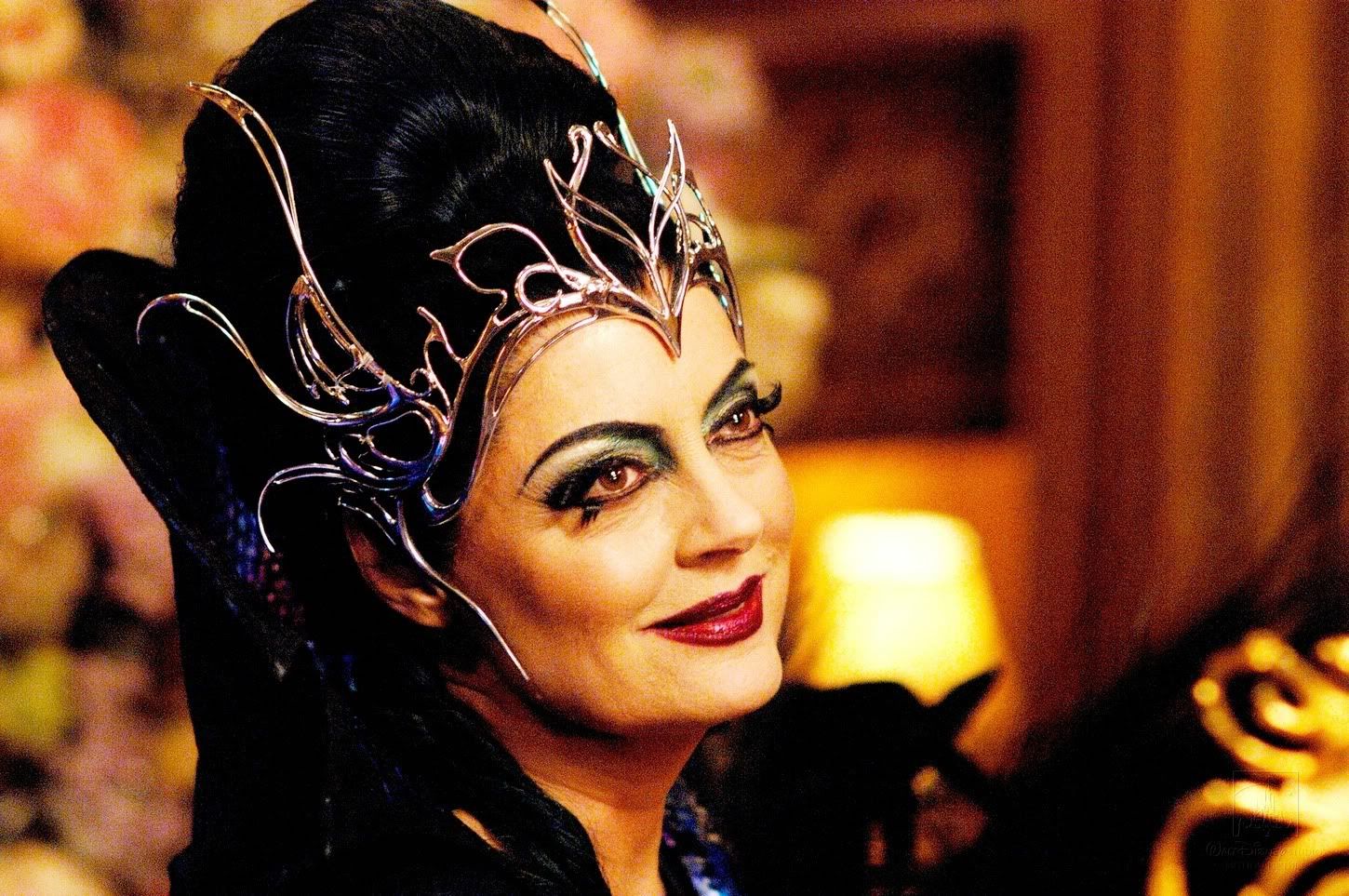 and David Bowie in Labyrinth
If the Goblin King isn't a fabulous evil queen I don't know what's who anymore.
WHAT'S WHO!